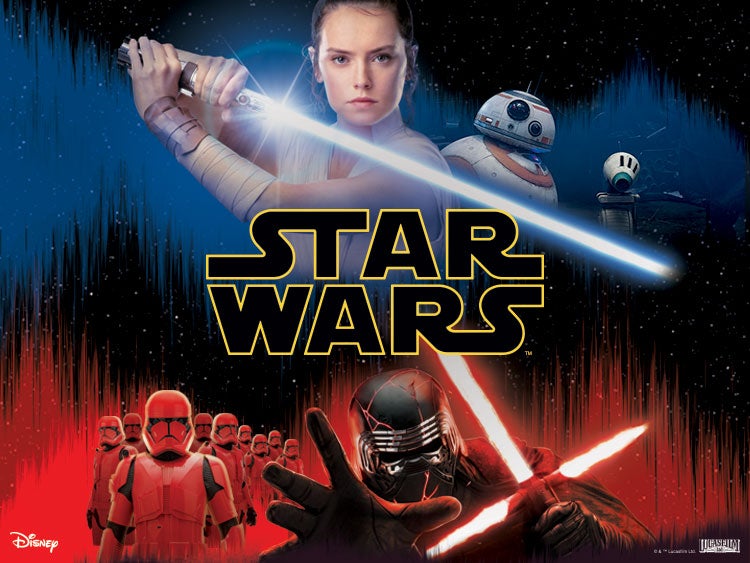 SHOP ALL STAR WARS
Added to your basket
Sorry, there seems to have been an error. Please try again.
Subtotal: ( Items in basket.)
A long time ago in a galaxy far, far away, the Galaxy faced utter destruction at the hands of the Dark Force. Not so long ago, on Zavvi UK, the Galaxy was gifted an amazing collection of official Star Wars merchandise that will restore balance to the force.
If you have been searching the stars for the best Star Wars merchandise and gifts, the latest Star Wars Lego sets, or a Star Wars t-shirt, then your search is about to get a whole lot easier. Zavvi UK is inviting you to board the Death Star or the Millennium Falcon and re-live the action of the Star Wars Saga.
The Star Wars movies have inspired and gripped Sci-fi fans around the Globe and become one of the most influential and legendary pop-culture franchises of all time. The series follows the epic battle between the evil Sith Lords and their dark force and the valiant Jedi as they fight to restore peace and save the Galaxy.

The Star Wars films feature nine Episodes (orinstallments) which in chronological order are as follows; The Phantom Menace (1999), Attack of the Clones (2002), Revenge of the Sith (2005), A New Hope (1977) , The Empire Strikes Back (1980), Return of the Jedi (1983), The Force Awakens (2015), The Last Jedi (2017), The Rise of Skywalker (2019).

The franchise also includes spin-off films such as Star Wars Rogue One (2016) and Solo: A Star Wars Story (2018) and more recently, the immensely popular television and Disney Plus series, "The Mandalorian" (2019). The ever-expanding franchise is now a cult-classic and giant in the Pop-culture world.

With diverse and complex characters such as Luke Skywalker, Han Solo, Princess Leia, Chewbacca, Darth Vader, Emperor Palpatine, Finn, Rey and Kylo Ren appearing throughout the nine episodes, this thrilling Space Opera and series has gone on to achieve monumental success and has established itself as a pop-culture classic.

Shop our collection of Star Wars merchandise and the Force will always be with you. Pass on what you have learned young Padawan and share this Star Wars online shop with your friends.